Vizier Khalil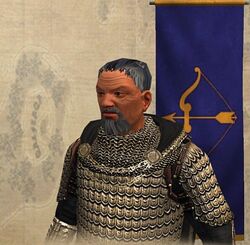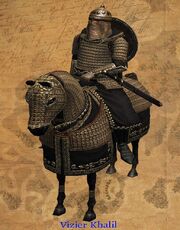 Vizier Khalil is a vassal and father of Sultan Yusuf al-Salah of Drahara.
He is also a grandfather of Sahib Khalid.
Fiefs
[
]
At the start of the game Vizier Khalil owns Jezatt Caste and the village of Kaibel.
Skills
[
]
Older, more reputed and more experienced, he is a stronger warrior and a better leader than his son.