Viscount Rafaracus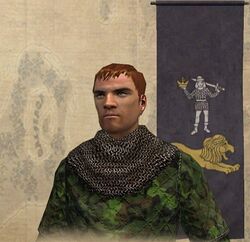 Starting Information
Kingdom
Kingdom of Tolrania
Title
Vassal
Gender
Male
Age
22
Personality
Random
Household Troops
None
Unique Template
Yes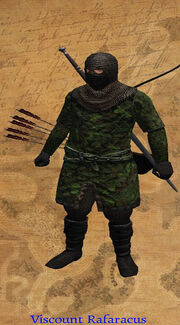 Viscount Rafaracus is a vassal of King Torlian of the Kingdom of Tolrania.
Despite his noble origin, he prefers to spend time in Tolranian forests, being a leader of Tolranian Yeomen - professional scouts. Just like Count Mirchandus, he moves very fast and can pose a greater threat than it looks it first glance.
At the start of the game Viscount Rafaracus owns villages Ander and Belseaud near the forest on the Tolranian-Elintoran border.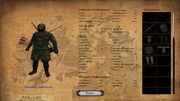 Community content is available under
CC-BY-SA
unless otherwise noted.