Tolranian Squire of The Crown

Culture

Weekly Wages

Acquire From

Prisoners

Upgrades To

Tolranian Squires of the Crown are the household troops of Count Ryinia.
They are more proficient and better equipped than regular Tolranian Squires.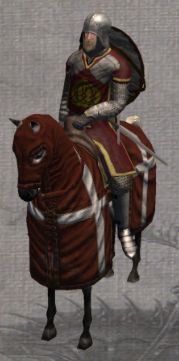 Armored Tabard with Crown
Open Sallet with Coif
Iron Greaves
Mail Mittens
Squire's Longsword
Light Shield
White & Red Warhorse

Community content is available under
CC-BY-SA
unless otherwise noted.