Line 26:
Line 26:
 

*Laski_Tarl - Tester

 

*Laski_Tarl - Tester

 

*Rakrak - Scener

 

*Rakrak - Scener

−

*Tpikol

+

*Tpikol

 

*stephan_dinavoa - Scener

 

*stephan_dinavoa - Scener

 

*Abot - Coder, Developer

 

*Abot - Coder, Developer
---
Revision as of 19:06, 5 January 2014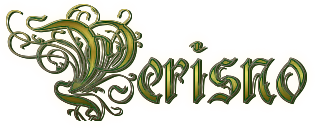 Welcome to the Perisno Wiki
NOTE: This Wiki is a WIP. We would like you to contribute as well, in any way possible - be it a small edit or making a new page or adding screenshots, we want your help!
This is the Perisno wiki that anyone can edit. Perisno is a modification for the game Mount&Blade Warband.
Information on this wiki is based on both versions 0.6 and the previous 0.5. Any discrepancies between the information on this site and your version is based on this fact.
Hope you enjoy Perisno.
Mod Information
Latest Download (Version 0.6)
Social Media
Dev Team
Michadr - Mod Leader, Coder, Mapper
The Dark Robin - Coder, Scener
habeo123 - Coder, Item/Troop Balancing
Something unusual - Coder, Loremaster
Laski_Tarl - Tester
Rakrak - Scener
Tpikol - Banner Maker
stephan_dinavoa - Scener
Abot - Coder, Developer
Revspartan - Modeler
Silberfalke - Music, Artwork & 2D Graphics, Research
Dark_Hamlet - Scener
Minor Factions and Mercenaries
Perisno adds a large variety of minor factions to the game. Some can be friendly, some neutral, and some hostile and agressive. They range from simple bandits to powerful armies that rival major factions' lords. A full list of them can be found here .
Faction Military Overview
Perisno has many grand factions, thus adding unique features. Read this page for an overview of the military concepts behind Perisno's factions.
Legendary Weapons
There are many legendary weapons in Perisno, waiting to be discovered by the player.
Latest activity