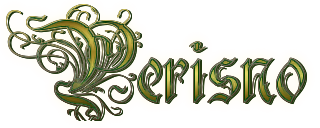 Welcome to the Perisno Wiki
NOTE: This Wiki is a WIP. We would like you to contribute as well, in any way possible - be it a small edit or making a new page or adding screenshots, we want your help!
This is the Perisno wiki that anyone can edit. Perisno is a modification for the game Mount&Blade Warband.
Information on this wiki is based on the current version 0.5, and the upcoming version 0.6. Any discrepancies between the information on this site and your version is based on this fact.
Hope you enjoy Perisno.
Minor Factions and Mercenaries
Perisno adds a large variety of minor factions to the game. Some can be friendly, some neutral, and some hostile and agressive. They range from simple bandits to powerful armies that rival major factions' lords. A full list of them can be found here .
Perisno has many grand factions, thus adding unique features. Read the page for an overview of the military concepts behind Perisno's factions.
There are legendary weapons in Perisno, waiting to be discovered by the player.
Latest activity