Line 5:
Line 5:
 

Perisno is a modification (mod) for the game Mount&Blade Warband. To play Perisno, please purchase a copy of Mount & Blade Warband and install it. Then, [http://www.moddb.com/mods/perisno/downloads download the latest version of the <span style="text-align:center;">Perisno mod</span>]<span style="text-align:center;"> and install it. Detailed instructions are available in the Perisno mod download.</span>

 

Perisno is a modification (mod) for the game Mount&Blade Warband. To play Perisno, please purchase a copy of Mount & Blade Warband and install it. Then, [http://www.moddb.com/mods/perisno/downloads download the latest version of the <span style="text-align:center;">Perisno mod</span>]<span style="text-align:center;"> and install it. Detailed instructions are available in the Perisno mod download.</span>

 

{{HeadingA|Faction information}}

 

{{HeadingA|Faction information}}

−

[[File:Factions.png|188px|link=Factions]]

+

[[File:Factions.png||link=Factions]]

−

[[File:MinorFactions.png|188px|link=Minor Factions]]

+

[[File:MinorFactions.png||link=Minor Factions]]

−

[[File:Monarchs.png|188px|link=Monarchs]]

+

[[File:Monarchs.png||link=Monarchs]]

−

[[File:Claimants.png|188px|link=Unique Spawns]]

+

[[File:Claimants.png||link=Unique Spawns]]

−

[[File:Vassals.png|188px|link=Vassals]]

+

[[File:Vassals.png||link=Vassals]]

 
 
 

{{HeadingA|General information}}

 

{{HeadingA|General information}}
---
Revision as of 03:49, 28 March 2019
Welcome to the Perisno Wiki!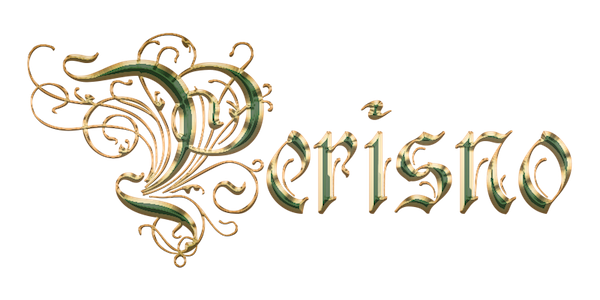 Perisno is a modification (mod) for the game Mount&Blade Warband. To play Perisno, please purchase a copy of Mount & Blade Warband and install it. Then, download the latest version of the Perisno mod and install it. Detailed instructions are available in the Perisno mod download.
Faction information
General information
Troop information
Featured Article

The current Featured Article is Noble Troops!

Click its link to read more about the Featured Article.

Help improve this wiki to get more articles featured.

Media

Poll




Dev Blogs

Videos highlighting past and future changes to Perisno

Dev Vlog

Michadr 0.9 LP Ep. 1

Helping out

Add a New Page!

<createbox> width=24 break=no buttonlabel=Add! </createbox>

Not sure where to start?

Adding content

Every wiki has two list of articles that need help called "Stubs" and "Wanted Articles". Don't be shy, get in there.
We're trying to keep the wiki up to date with the latest game versions help out by reviewing articles which may be Outdated Articles.
Uploading images is another really easy way to help out - see the Special:Upload page!
You can find a list of useful templates on Category:Templates, some of which are documented on the templates project page.
For some general editing guidelines, check out Tephra's Wiki Editing Tips blog from the Mount and Blade Wiki. In general, try to follow the Mount and Blade Wiki's style for new pages.

Talk and more...

Check out the community portal to see what the community is working on, to give feedback or just to say hi.

Achievements have been activated!

Register and contribute to the wiki to earn Achievements.
Win badges and points to earn a rank on the Leaderboard.
Please do not make useless contributions in an effort to win more points.

Blogs

Latest Blog Posts

Awyman13

•

Hello everyone! My name is Awyman13 and I'm the Fandom Wiki Manager for the . I am here to help the community and be a liaison to full-time Fandom staff. If you ever have a question or issue relating…

Pazzara

•

Why there's a claimant of Realm of Falcon name Lady Gwendana is she gonna be the new claimant next patch or something i'm very exicted if that true that she gonna be a new claimant because i want to …

If you had to choose between the two giant factions for your army who would you pick and why?

Personally i would go for Sut because of their access to cavalry unit and high tier unit with shield.

See more >

Dev Team

Active Team

Michadr - Mod Leader
cwr - Co-Dev, Coder, Scener
Leonion - Co-Dev, Coder
Abot - Coder, Wiki Manager
Dark Hamlet - Scener
Reus - Developer
Firestorm - Steam PR
Wiki Activity
Community content is available under
CC-BY-SA
unless otherwise noted.