Perisno Squire

Culture

Weekly Wages

32 denars

Acquire From

Perisno Town or Castle

Upgrades To

Perisno Squires are first-tier noble troops of the Kingdom of Perisno.
Recruiting them is only available when the player becomes the Ruler of a Kingdom and stays with the default culture or later changes back to that of the Kingdom of Perisno.
Perisno Guardian Spear
Perisnoan Green Warblade
Perisno Kite Shield
Kettle Hat
Perisnoan Mail and Plate Armor
Splinted Leather Greaves
Black Splinted Leather Gloves
Perisno Green and White Warhorse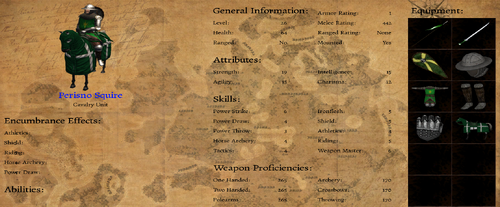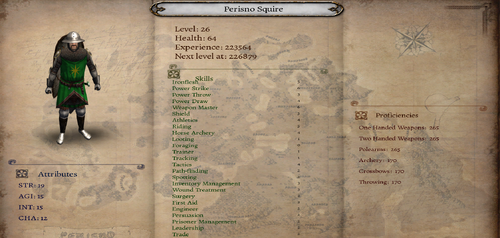 Community content is available under
CC-BY-SA
unless otherwise noted.