Hakkon Leonidas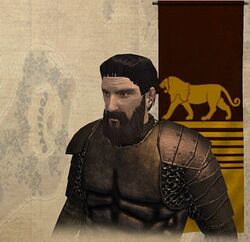 Starting Information
Kingdom
Hakkon Empire
Title
Vassal
Gender
Male
Age
61
Personality
Martial
Household Troops
None
Unique Template
Yes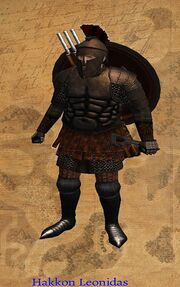 Hakkon Leonidas is a vassal of Emperor Hakkon II of Hakkon Empire.
He only fields his personally trained soldiers Hakkon Veteran Legionnaires.
Fiefs
[
]
At the start of the game Hakkon Leonidas owns Krain.
Skills
[
]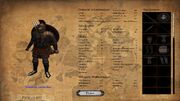 Trivia
[
]
Hakkon Leonidas is based upon the character with the same name from the film, 300. This film is based upon the actual battle in history.