Grozny

Type

Town

Faction

Villages

Enga, Jorundarfell

Sieges with

Ladders

Lord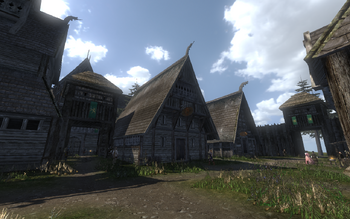 Grozny is one of the towns of the Valahir Clan. It is held by Aethling Ragir at the start of the game.
Territory
[
]
Its villages are Enga and Jorundarfell.
Siege
[
]
Besieging Grozny requires the construction of siege ladders.
Economy
[
]
Grozny produces:
Ale
Bread
Smoked Fish
Leatherwork

 
The Guild Master for Grozny can be found standing on the porch of the second building on the left-hand side as the player enters the town.