Count Barainius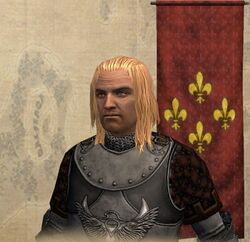 Starting Information
Kingdom
Kingdom of Tolrania
Title
Vassal
Gender
Male
Age
55
Personality
Upstanding
Household Troops
None
Unique Template
None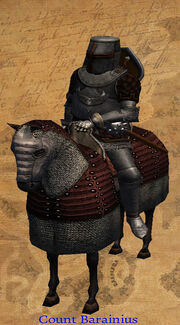 Count Barainius is a vassal of King Torlian of the Kingdom of Tolrania.
He is the most renowned Tolranian lord, and also very smart and charismatic person, but his skills - except for his high persuasion - can only be estimated as "average".
Fiefs
[
]
At the start of the game Count Barainius owns Vinica.
Skills
[
]